What People Are Saying About DogWatch of Chattanooga
Doug
Thanks you very much. You came highly recommended by others on Lookout Mountain and from my experiences, I see why.  
We want to hear from you! Write us a review on Google+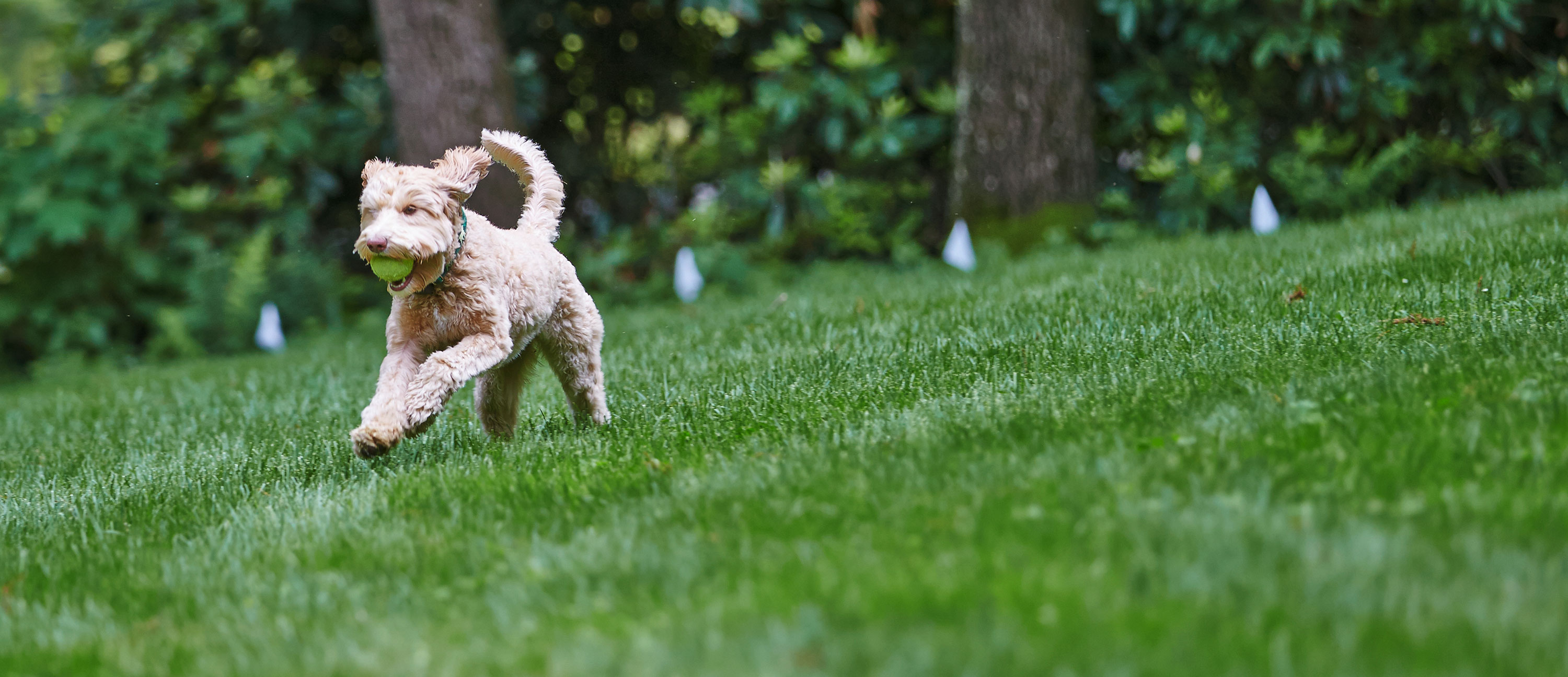 Al B.
I have been a completely satisfied customer of DogWatch for almost 14 years. We have pointers (bird dogs) that are very athletic and need the maximum amount of exercise that my lot (2 acres) can provide. Through the years I have had many breaks in the wire due to lightning strikes,construction, animal chewing etc. Dogwatch has provided the utmost in prompt and timely service.

Even DogWatch's battery replacement program is such an asset. I tried other batteries and they simply do not last a third of what DogWatch's do, and having them mailed to you when it is time to replace saves worrying about whether my babies have protection or not.

As to the effectiveness of the system, we often have deer pass through the perimeter; my dogs always give chase but stop at the boundary. Yes, I am a completely satisfied customer.
Anne M. - Cleveland
Love this company!  I was comparing between two companies and DogWatch is definitely the superior. They offer a lifetime warranty andWe just love our DogWatch Hidden Fence.

We have two dogs, a golden retriever and a terrier mutt. Our problem was we lived on a golf course, right by hole number one. After a few calls from our club owner about our dogs chasing golfers balls, we knew we had to do something.
Dogwatch was our answer.

We have had the system for four years. Not only do our dogs stay in our yard, but they are safe from the road. We have had no problems or maintenance with our system since it was installed. We just followed their instructions and all has been great. Thank you Dogwatch.
Barbie and Steve P.
Thank you so much for installing our new fence. I know our dog Scarlet would not be with us today if it wasn't for you.

I found her on the side of the road and brought her to our house. Having never owned a dog before I wasn't quite sure how to contain her in our yard. Thanks to your prompt installation and training, Scarlet never strays from the yard, and we feel very safe leaving her unattended outside.

Thanks again for all of your help.
Ann - Lookout Mountain
Everything is going great with the new fence. I can't believe how much easier my life is now. I wish my neighbors had it.


Tory
Everyone's happier now that we have our DogWatch fence. My family can rest easy knowing our dog is secure in the yard, out of the neighbor's flower beds and away from the busy street.

And our dog has never seemed happier. Installation was seamless, training went well, and DogWatch was 15% less than the competition. We balked at the cost of a containment system for a long time, but now can't imagine life without it!


Todd and Karen S.
Our family has been extremely pleased with our underground fencing system from DogWatch. We have a beagle and a Chesapeake Bay retreiver that are part of our family so keeping them safe was a top priority. When researching fences it was clear to us that Dogwatch was the best choice. One of the important factors was timing. We had just moved and had no fence at our new home. After contacting DogWatch it was less than 24 hours before we had an estimate and plans were under way to install our fence!

Once the fence was in place Cliff made sure that our pets were properly trained and that we understood how to continue that training for the next few weeks. Cliff also offered to come back to our home in a few weeks to make sure that things were going as planned. Our dogs adapted to the fence extremely well and we have had no problems.

It is a good feeling to know that when we leave our pets outside they are safe and secure. The training was very simple and clear not only for us but for our dogs as well. Cliff has stood behind his products and when we have had questions or needed extra equipment he has been quick to respond. We would definitely recommend DogWatch as a reliable source for fencing!
Margaret S.
Millie is getting the idea and staying in the yard. Thank you for coming so quickly. Your service is outstanding and Blackie I really like DogWatch.
Esther
Just wanted to thank you again for coming all the way out to put in our system. It is working GREAT, our dogs have learned their boundaries well. Its always nice to know they can be outside exploring, without danger of getting off the property. You did a terrific job.
Sandy H.
I would also like to thank you. The fence has given our lab Ruger the freedom he needed and also it has made our outside time wonderful with him. I have told everyone how great your product is.


David L.
Thank you very much for the prompt service. We love our DogWatch system.



Wendy B. – Red Bank 
I just want to thank you for our hidden fence. I hated to spend the money, worried about it possibly hurting the dogs, and thought it might not even work. It was worth every penny!

The dogs learned to use it in just a few days. We used one of the lowest levels of shocks and it worked! We never worry about leaving the dogs outside anymore. We've had it for about six months and it continues to work. I don't come home anymore dreading to find out what the dogs chewed up because I can leave them outside. Thank you!
M.C. Brooks - Hayesville, NC
I just wanted to say thanks for making the Herculean effort to come all the way to Hayesville, NC to install my DogWatch Fence. Moving them from one home to the next has not been easy, and having the familiar fence system has been the ticket to making the dogs feel more at home. I did not even need to train them on the fence; merely show them safety zones. They were all too familiar with those 'little white flags' from the past.

Again, you have been a pleasure to work with and I wish you success in the future.
Zena G.
Dogs love their freedom and the fence allows them!


Linda and Wes M.
Thanks SO much for working with us to use our old DogWatch system we had from years ago. We appreciate you installing the new system and providing another collar.

The system is working so well that my border collie (very hyper) and pit bull mix haven't left the yard. This is remarkable since we live right on a golf course where golfers are within 5 feet of the boundary.

My life is SO much easier with the DogWatch system.
Doug
Thanks you very much. You came highly recommended by others on Lookout Mountain and from my experiences, I see why. Thanks again.


Tell Us Your DogWatch Story!
We'd love to hear from you, too! Please consider filling out our customer feedback survey to tell us about your experience with DogWatch.